It's A Great Day In Katy and Houston Texas
Real Estate!
Call Shea Now! : 832-444-4134
Search ALL metro Katy and Houston Properties for Sale FREE through the Complete Texas MLS - Click Here
Request a Market Analysis on your Home - Compare Subdivision Statistics
Relocating to Houston. See Houston Newcomers Guide
Buying a home in the Katy, Houston TX metro area is an exciting time in one's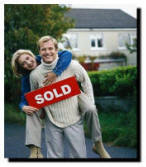 life. Making the smart move of choosing a REALTOR® is your first step to ensuring that your new home and community meets your needs. Our services and experience range from financial aid to helping you find the home that best suits you and your family. for your convenience, we also provide listings by email. We pride ourselves on repeat business and hope you'll come to understand why.
The Personalized Home Search System for Buyer Representation, offered by RE/MAX Cinco Ranch, is designed to provide you with a full service, anxiety-free real estate experience. RE/MAX Cinco Ranch will deliver a level of service unmatched in the real estate industry.

This RE/MAX Cinco Ranch Personalized Home Search System answers all of the questions and concerns that buyers are challenged with when purchasing a home. Let RE/MAX Cinco Ranch show you how easy your real estate purchase can be.
As Your Katy Texas Real Estate Agent, We Will:
Assure that you see all the properties in the area that meet your criteria.
Guide you through the entire home buying process, from finding homes to look at, to getting the best financing.
Make sure you don't pay too much for your new home and help you avoid costly mistakes.
Answer all of your questions about the local market area, including schools, neighborhoods, the local economy, and more.
Before You Start Looking for Your New Home In The Katy TX Area:
Check your credit rating. Straighten out any errors before its too late.
Determine a comfortable monthly budget for your new purchase, including down payment and monthly payment.
Find a loan program that meets your needs and get pre-qualified (preferably pre-approved).
Choose a RE/MAX Cinco Ranch REALTOR® that you trust and who understands your needs.
Determine what neighborhood best matches your needs.
Identify important features you need your new home to have.
Closing Costs to Expect:
Lender fees include charges for loan processing, underwriting, preparation and establishing an escrow account.
Third-party fees include charges for insurance, title search, and other inspections such as termites.
Government fees include deed recording and state & local mortgage taxes.
Escrow and interest fees include homeowner's insurance, loan interest, real estate taxes, and occasionally private mortgage insurance.
RE/MAX Cinco Ranch Real Estate Services Provided For the Following Communities in Katy and Houston Texas metro areas.
Katy, Cinco Ranch, Lakeforest of Kelliwood, Windsor Park Estates, Windsor Park Lakes, Fleetwood, Frostwood, Kelliwood Lakes, Kelliwood Greens, Blackhorse Ranch, Cross Creek Ranch, Firethorne, Grayson Lakes, Estates of Woodcreek, Bridgeland, Nottingham Country , Lakes of Buckingham, Avalon at Seven Meadows, Parklake Village, Westside Forest, Kelliwood, Green Trails, Kelliwood Estates, Kelliwood Nottingham, Nottingham Country, Bayou Woods, Kelliwood Park, Kelliwood Parc, Woodcreek Reserve, Seven Meadows, Grand Lakes, Harris County, Fort Bend County, Lakes of Bella Terra, River Forest, Memorial Forest, Barker's Landing.
Texas Zip code areas: 77024, 77094,77450,77494,77449.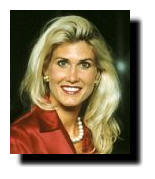 Shea Huser
Broker Associate
RE/MAX Cinco Ranch
Cell:(832) 444-4134
Office:
Office:
281-579-7900 x 185
Fax: 281-693-0817
Email Me

Home
Houston Texas
Katy Texas

Home Buyer Services
Home Seller Services
Request a Market
Analysis on your Home
Compare Subdivision Statistics
Master Planned Communities
Avalon at Seven Meadows
Barker's Landing
Bayou Woods
Blackhorse Ranch
Bridgeland
Cinco Ranch
Cross Creek Ranch
Estates of Woodcreek
Firethorne
Fleetwood
Fort Bend County
Frostwood
Grand Lakes
Grayson Lakes
Green Trails
Harris County
Katy
Kelliwood
Kelliwood Estates
Kelliwood Greens
Kelliwood Lakes
Kelliwood Nottingham
Kelliwood Parc
Kelliwood Park
Lakeforest of Kelliwood
Lakes of Bella Terra
Lakes of Buckingham
Memorial Forest
Nottingham Country
Parklake Village
River Forest
Seven Meadows
Nottingham Country
Westside Forest Windsor Park Estates
Windsor Park Lakes
Woodcreek Reserve
Zip code Areas Served by Re/Max Cinco Ranch: