It's A Great Day In Katy and Houston Texas
Real Estate!
Call Shea Now! : 832-444-4134
Free Katy Texas MLS Home Listings Search
Serving The Entire Katy and Houston TX Metro Areas
Finding Your New Home Has Never Been Easier!
Click here to see my featured listings
Click here to see my lease-rental homes

Search ALL metro Katy and Houston Properties for Sale FREE through the Complete Texas MLS - Click Here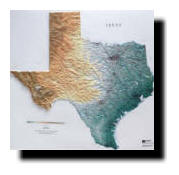 If you are either buying or selling Katy, or Houston area Texas real estate it's a must to work with an experienced, professional and enthusiastic Re/Max Cinco Ranch Texas Real Estate Broker and Realtor®. I represent homebuyers and sellers through out the Katy and Houston Texas. Let me negotiate the best home prices for you. You must have your own Realtor represent you in any transaction so that you gain the best for your investment. Re/Max Cinco Ranch can show you ALL homes available for sale!
Need help finding your dream home? Just tell me what you are looking for and I will search all of our sources and provide you with a convenient report of all the properties that you may be interested in complete with photographs of the properties and detailed neighborhood information. Click here to send your personal request for a home search

Thinking about selling your home? I have a proven track record selling real estate throughout Katy, TX. I listen carefully to understand your goals and guide you through the entire process of selling your property from listing to sale. Click here for a free, Online Market Analysis .
At RE/MAX CINCO RANCH we are focused on providing you with the best results and service in the industry. We listen carefully to understand your real estate goals and work hard to create solutions that make sense for you. Whether you are new to the market or an experienced investor, we have the expertise, proven track record, and resources to help you achieve your real estate goals.
Home Sold at a Price Acceptable to You
FREE Over-the-Net Home Evaluation
Find out how to beat other buyers to HOT new listings.
Stop renting and own your own home. Free list of zero-down homes.
How to Save Thousands of Dollars When You Buy Your Next Home
Quick & Easy Fix Ups to Sell Your Home Fast and for Top Dollar

Request a Market Analysis on your Home
Compare Subdivision Statistics
Katy, Houston Texas Real Estate services from Re/Max Cinco Ranch include: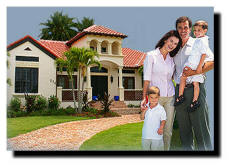 New Homes For Sale throughout Katy and Houston metro area and new build homes and communities

Condos / Condominiums in Katy and Houston TX area

Relocation Services and Real Estate in Katy and Houston Texas

New Executive homes

New Town Homes / Town Houses

New Luxury Homes

Luxury Golf Homes and New Communities

New Waterfront real estate in Katy and Houston TX

Phoenix metro area Income Properties

Luxury Homes in Retirement Communities

Vacant Land

Commercial Property
As Your RE/MAX Cinco Ranch Texas Real Estate Agents, I Will:
Assure that you see all the properties in the area that meet your criteria.

Guide you through the entire home buying process, from finding homes to look at, to getting the best financing.

Make sure you don't pay too much for your new home and help you avoid costly mistakes.

Answer all of your questions about the local market area, including schools, neighborhoods, the local economy, and more.

The Powerful RE/MAX Brand Name

Robust Online Marketing

Global Referral Network

Specialty Markets

Mortgage Services

Home Warranty Protection

Home Inspection Services

Title/Escrow Services

Professional Moving Services

RE/MAX Cinco Ranch Real Estate services is the best in helping you find that new home in the the Katy and Houston metro areas of Texas. Our services is are convenient, simple and straightforward. We can help you find homes in the Katy, Houston areas , newly constructed homes in master planned communities, or homes on or near golf courses as well as waterfront properties. Let RE/MAX Cinco Ranch be your real estate office for buying, selling, commercial and relocation needs. We are the EXPERTS you look for when it comes to Katy and Houston metro areas.
RE/MAX Cinco Ranch Real Estate Services Provided For the Following Communities in Katy and Houston Texas metro areas.
Katy, Cinco Ranch, Lakeforest of Kelliwood, Windsor Park Estates, Windsor Park Lakes, Fleetwood, Frostwood, Kelliwood Lakes, Kelliwood Greens, Blackhorse Ranch, Cross Creek Ranch, Firethorne, Grayson Lakes, Estates of Woodcreek, Bridgeland, Nottingham Country , Lakes of Buckingham, Avalon at Seven Meadows, Parklake Village, Westside Forest, Kelliwood, Green Trails, Kelliwood Estates, Kelliwood Nottingham, Nottingham Country, Bayou Woods, Kelliwood Park, Kelliwood Parc, Woodcreek Reserve, Seven Meadows, Grand Lakes, Harris County, Fort Bend County, Lakes of Bella Terra, River Forest, Memorial Forest, Barker's Landing.
Texas Zip code areas: 77024, 77094,77450,77494,77449.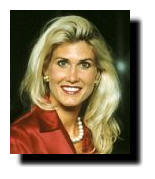 Shea Huser
Broker Associate
RE/MAX Cinco Ranch
Cell:(832) 444-4134
Office:
Office:
281-579-7900 x 185
Fax: 281-693-0817

Email Me
Service Area Information
Office Areas:
Sugar Land, Cypress, Brookshire, Katy, Houston, Fulshear, Richmond

Additional Service Areas: Sugar Land, Sealy, Harris, Fort Bend, Richmond
Home
Houston Texas
Katy Texas

Home Buyer Services
Home Seller Services
Request a Market
Analysis on your Home
Featured Listings
Lease-Rentals
Compare Subdivision Statistics
Recently Sold Homes

Re/Max Cinco Ranch
Blog

Master Planned Communities
Avalon at Seven Meadows
Barker's Landing
Blackhorse Ranch
Bridgeland
Cinco Ranch
Cross Creek Ranch
Estates of Woodcreek
Firethorne
Fleetwood
Fort Bend County
Frostwood
Grand Lakes
Grayson Lakes
Green Trails
Harris County
Katy
Kelliwood
Kelliwood Estates
Kelliwood Greens
Kelliwood Lakes
Kelliwood Nottingham
Kelliwood Parc
Kelliwood Park
Kelliwood Enclave
Kelliwood Gardens
Kelliwood Links
Kelliwood Place
Kelliwood Pointe
Kelliwood Terrace
Kelliwood Trails
Lakeforest of Kelliwood
Lakes of Bella Terra
Lakes of Buckingham
Memorial Forest
Nottingham Country
Parklake Village
Rivers Edge
Seven Meadows
Westside Forest
Windsor Park Estates
Windsor Park Lakes
Woodcreek Reserve
Zip code Areas Served by Re/Max Cinco Ranch: