Search ALL metro Katy and Houston Properties for Sale FREE through the Complete Texas MLS - Click Here
When you live here, your answer changes daily because Grayson Lakes offers so many possibilities. With 30 acres of lakes, water is truly the center of the community. And sailboats, canoes, rowboats and paddleboats are all part of the experience.

This small, intimate community was designed for people who want a relaxing escape from their hectic daily life. There's a community recreation center bordering the water, and landscaped parks and trails surround it. Plus, the community is just minutes from shopping, dining and entertainment, and children attend the outstanding Katy ISD schools.
When you move to Grayson Lakes, you may just stop setting your alarm. Because something about knowing you're going to wake up to a sunrise over the lake tends to set off your internal alarm every morning. With a select number of lakefront lots still available, you could watch that sunrise from your own back porch. Contact Shea of Cinco Ranch RE/MAX to find your ideal Grayson Lakes home today.





If you're looking to live in a prestigious, unique Katy community, you better hurry, because there's a very limited number of lakefront, 100' and 125' lots still available. And they won't be for long. So come to Grayson Lakes. The water is calling you.
It's A Great Day In Katy and Houston Texas
Real Estate!
Call Shea - RE/MAX Now To Preview Grayson Lakes Homes
832-444-4134

Directions
Grayson Lakes is approximately two miles south of I-10, five miles north of FM 1093, and five miles west of the Grand Parkway. The new Westpark Tollway provides another route for Grayson Lakes residents who commute to Houston.

City of Katy, Texas

At the intersection of three counties, the Katy area offers distinct opportunities all in one location. It combines the amenities of a major metropolitan area with the advantages of hometown living.

With a number of major grocery stores, specialty shopping like the Katy Farmers Market, and the Katy Mills Shopping Center, shopping in Katy provides for your needs. Katy also boasts a number of parks, golf courses and other recreational opportunities, as well as public services such as a library, post office, hospitals, and police and fire departments.

Acclaimed Schools
Residents of Grayson Lakes are served by the Katy Independent School District, among the finest school districts in the state of Texas. Katy ISD encompasses 181 square miles, and with the start of the 2007-08 school year, has grown to serve more than 53,000 students in 47 schools, including six high schools.

Katy ISD offers an outstanding instructional program with facilities, equipment and materials. For a listing of the schools in this district, location info, and any other information visit the Katy ISD website at www.katyisd.org.

Surrounding Community
Grayson Lakes is minutes from a tempting array of shopping, dining, entertainment and recreation opportunities. Convenient highway access and a nearby Metro Park & Ride bring major business and employment centers within easy reach.
Lakeside Recreation Center & Pool*
This beautiful 800-square-foot air-conditioned facility provides residents with a convenient place to play and relax. The swimming pool, shade structure, children's wading pool and children's playscape area are perfect for warm, sunny days, and storage is also provided for the homeowner's association.

Parks and Trails
The Grayson Lakes trail system ribbons along the lakeside, connecting the homes, community center and tennis courts to each other, and provides scenic paths on which to walk, run or ride from one side of the community to the other.

Tennis Courts and Children's Playground
The tennis courts provide a brand new place for everyone from novice to pro, while the new children's playground offers another place for the kids to play.

The Lakes
With 30 acres of lakes, water is truly the center of the community. Play a game of lakeside tag. Skip stones. Be hypnotized by the sunset rippling on the water. But the water is for much more than looking at. The lakes are there to be used, so get on them with whatever non-motorized watercraft you like. Sailboats, rowboats, canoes and paddleboats are all welcome on the lakes at Grayson Lakes.
*additional fees apply
Smart Home Technology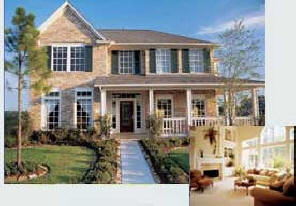 What if many objects in your house that use electricity could be automated? Or controlled with one remote? What if your computers and audio and video could be interconnected? What if you had access to an intranet designed just for your community? That would be a smart home, and a connected life. And that's what you get in Grayson Lakes.

Every home built in Grayson Lakes features "structured wiring," which gives you the option to connect to the Internet from any room in your house, network your computers from room to room, and receive cable and/or satellite signals in any room. Other optional equipment and subscriptions can allow you to control any number of electronics and appliances using a special remote control, a telephone or the Internet.

Source: www.graysonlakes.com
With over 30 acres of usable lakes, water is the theme of west Houston's Grayson Lakes, located in the Katy Independent School District. Grayson Lakes offers new homes priced from the $170,000s to over $700,000 by homebuilders including David Powers, David Weekley, First Texas, Meritage and Partners in Building.

Grayson Lakes has three lakes with fountains and dramatic night lighting. The largest lake, Lake Grayson, meanders throughout the community, offering opportunities for residents to enjoy fishing, canoeing, kayaking and other non-motorized activities.

Many homesites in Grayson Lakes offer direct water frontage, and property lines on waterfront homesites extend all the way to the lake, allowing homeowners to build boat docks and decks right on the shore. Grayson Lakes also has a community dock where homeowners who don't live directly on the water can launch their watercraft.

Water-based recreation was a major attraction for Grayson Lakes residents, including the Villareal family.

"On a typical weekend, the entire family will spend some quality time paddleboating and fishing," said Steve Villarreal, a father of three. "When we first discovered Grayson Lakes, it was like someone had listened to our discussions about what we wanted in a new community. We don't have to leave home to find activities we can enjoy as a family."

Grayson Lakes amenities also include greenbelt trails, a tennis center, landscaped reserves, a waterfront recreation center with a swimming pool, and a lakefront park with a community dock. Grayson Lakes also has a community Intranet to help residents stay informed about neighborhood news and activities.

The neighborly scale of Grayson Lakes' 325-acre master plan appeals to residents such as Susan Jordan.

"Grayson Lakes is not too large and not too small, and most of the neighbors know each other," she said. "We also liked the large homesites, which go up to ¾ of an acre."



Grayson Lakes Homes
Cinco Ranch RE/MAX Katy, Houston Texas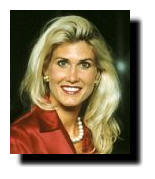 Shea Huser
Broker Associate
RE/MAX Cinco Ranch
Cell:(832) 444-4134
Office:
Office:
281-579-7900 x 185
Fax: 281-693-0817
Email Me
Home
Houston Texas
Katy Texas

Home Buyer Services
Home Seller Services
Request a Market
Analysis on your Home
Compare Subdivision Statistics
Zip code Areas Served by Re/Max Cinco Ranch: